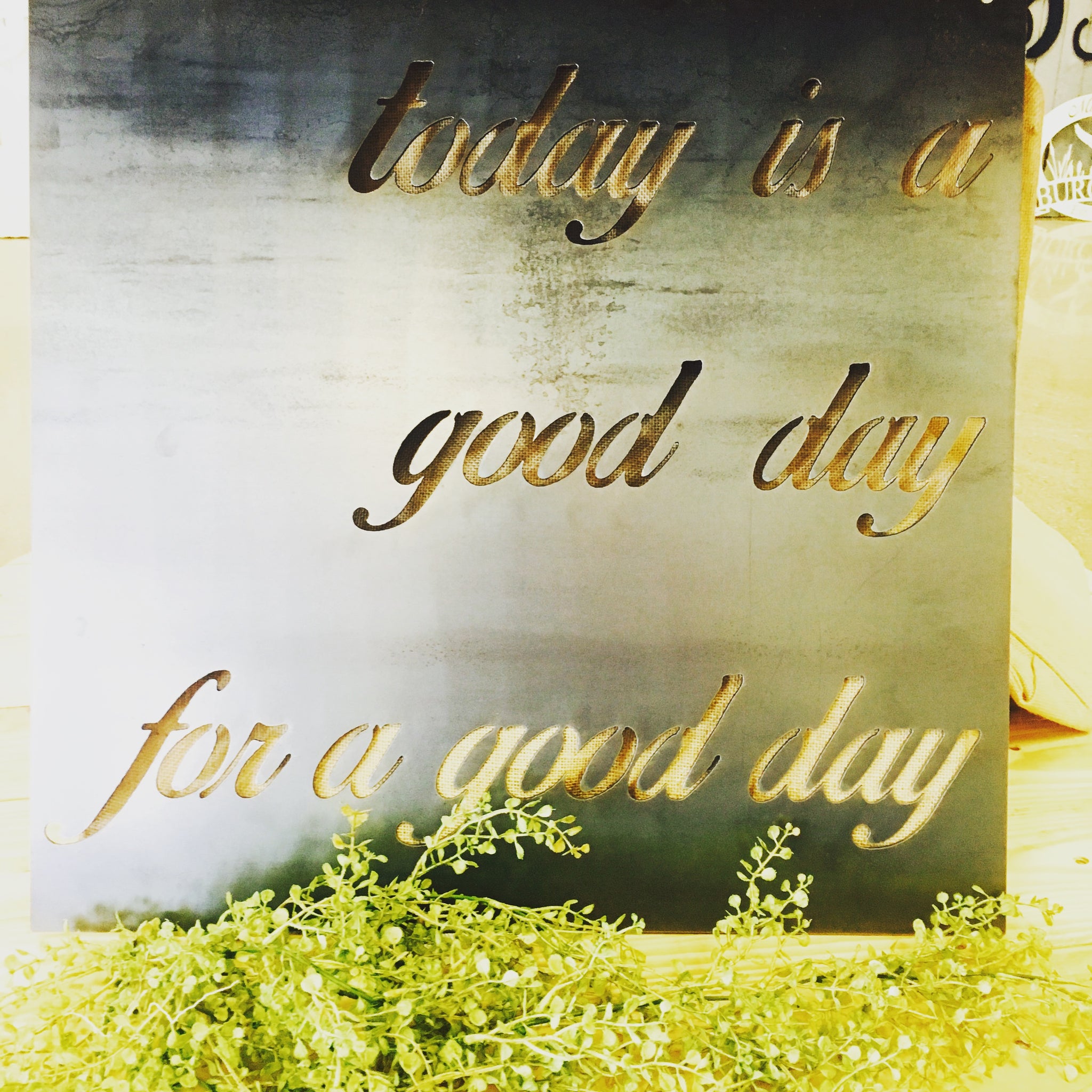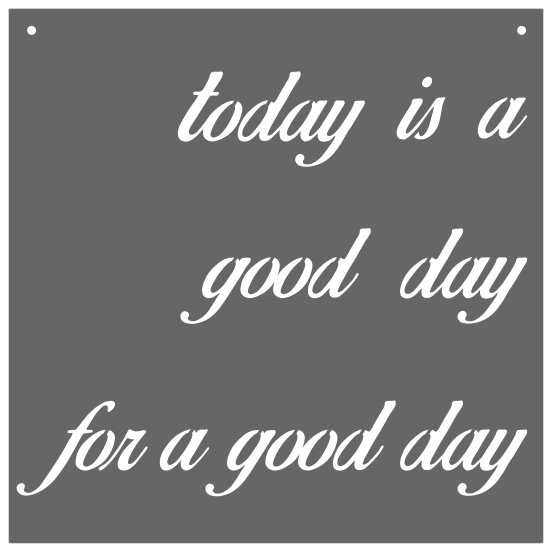 "Today is a good day for a good day" sign
Made in the USA from 14 gauge steel. This saying serves as a reminder to make today count! 
Each of these handmade metal signs comes with the finish of your choice! We offer a variety of paint choices, a raw metal finish (pictured) or a brushed metal finish. If not painted and left outside, the metal will rust to a speckled patina. 
This piece is done in our  "good day"  font